"No Touch" In-Person Tours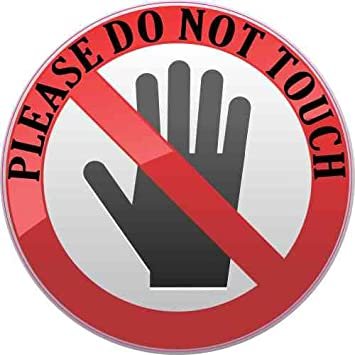 After careful consideration and planning, we are now offering in-person tours for available properties. The health and safety of our tenants, staff and community is of paramount importance to CBS Rentals and our new "No Touch" Tours will allow us to conduct brief property tours, while strictly observing CDC guidance for reducing the risk of COVID-19 exposure.
Here is how it works:
"No-Touch" Tours will be offered Monday through Friday, 1 p.m.- 5 p.m.
Tours must be scheduled at least 24-hours in advance
A minimum of 6 feet of social distancing among all tour attendees (including staff) and any residents at home during the tour, must be observed at all times.
Tour attendees will be asked to provide their contact information - including name, email and phone number - before a tour will be conducted.
Cloth facial coverings, in accordance with Governor Northam's Executive Order, will be required at all times during the tour, including in outdoor spaces.
CBS staff will have masks available if needed. Prospective residents will be required to use hand sanitizer and slip-on disposable shoe coverings prior to entering the rental home.
Tour attendees will not be permitted to touch any surfaces within the rental home (except for safety purposes such as a stair railing). CBS staff will wear fresh nitrile gloves and will open doors as needed to conduct tour.
The indoor portion of the No-Touch tour will last no more than 3 minutes. Our staff is happy to answer questions outside, at the designated tour start area.