About CBS Rentals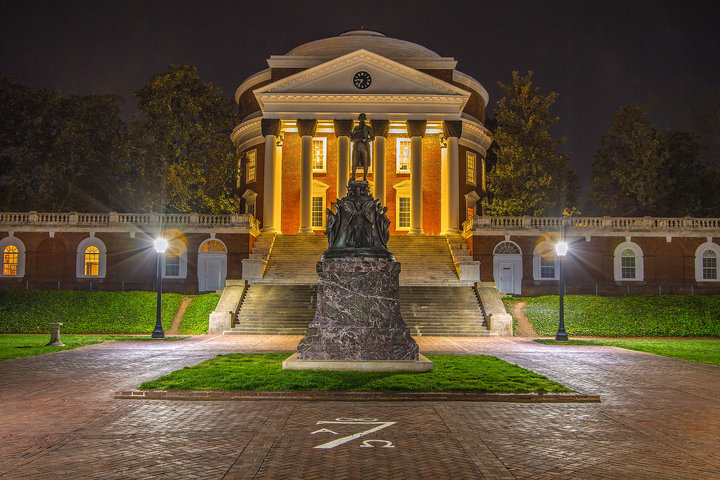 Image Credit: Wahoo Photography
The first seed that would become CBS Rentals was planted in 1972 with the acquisition of a single house on 15th Street. Over the next several years, more properties followed and with them the mission of CBS Rentals narrowed focus - "provide University of Virginia students with an eclectic mix of housing options within walking distance of Grounds".
Over the past 48 years CBS Rentals has grown a diverse portfolio to cover a variety of student housing needs, from large group houses (5-15 tenants) to boutique apartments (2-6 tenants). Today, CBS Rentals owns and manages 42 houses & 14 apartment communities within the Historic Wertland, Rugby/Corner and Jefferson Park Avenue Neighborhoods. CBS Rentals houses approximately 1,200 tenants annually which means 1 out of 10 UVa upperclassmen eligible to live Off-Grounds currently live at a CBS Rentals property.
In 1992, CBS Rentals developed the Blue Cottage Apartments located at 205 14th Street. Two years later the National Council of the Multi-Housing Industry distinguished the Blue Cottage Apartments, awarding it "The Best Small Apartment Project" in the United States. In 2008, CBS Rentals leased the Blue Cottage Apartments to the University of Virginia to serve as the new home of the Hospitality House, housing cancer patients and their families during extended treatment.
CBS Rentals has a strong commitment to resident safety and consequently has pioneered the "Off-Grounds Blue Light Project" through a Charlottesville Matching Funds Grant program. CBS Rentals worked with the University of Virginia, Corner Neighborhood Association and City of Charlottesville to bring the Emergency Blue Light phone service (identical to those used On-Grounds) into Off-Grounds student community areas throughout the Corner District. CBS Rentals is proud to support this initiative that will benefit University students and the Corner Neighborhood for years to come.
CBS Rentals has always been family run by Charlottesville residents. Generations of UVa students have lived at our properties and we hire UVa student painters to assist our staff each summer for property turnovers. Many houses have become longtime satellite houses for fraternities and sororities, sports teams and clubs. At CBS Rentals, we are dedicated to providing the best possible resident experience and we value the relationships we've made with the University of Virginia community along the way.